Revolutionize Your Growing Experience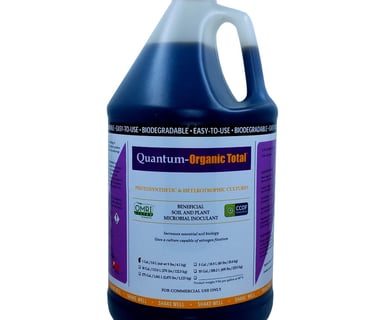 Discover the groundbreaking solution to maximize your soil's potential. Quantum Growth introduces live microbes to your soil, providing the essential probiotics that are often neglected. Enhance the health and nutrition of your plants with our unique formula.
Why Choose Quantum Growth?
Unlike traditional soil treatments, Quantum Growth focuses on the often neglected and destroyed component of soil - the living microbes. Our probiotics supplement the soil with a diverse and robust microbial population, ensuring optimal nutrient uptake and plant health. Experience the Quantum Growth difference today.
The Power of Probiotics for Soil Health
Discover the untapped potential of your soil with Quantum Growth. Our unique blend of live microbes, or probiotics, replenishes and enhances the vital microbial population in your soil. Unlock the full nutritional and health benefits for your plants with our innovative solution.
We believe that a strong and diverse microbial population is the key to unlocking the full potential of your soil. Our probiotic solution is specifically designed to supplement this critical component, providing your plants with the nutrients and health they deserve. Join us in revolutionizing the way we grow and nurture our plants.